MySQL High Availability has been around our discussion over years.   It is redundancy and allowing service to be always online.   Kubernetes is one of the hot topics these days.  During the talk, we will share how we can deploy MySQL in Kubernetes.  As standalone pod or deployment or as InnoDB Cluster with Kubernetes.   This is the sneak preview of MySQL Operator for Kubernetes.   Come and join us to share your idea.
Target Audience
General User
Audience Requriement
Everyone enjoying technology and people like to know about K8s with MySQL, feel feel to join.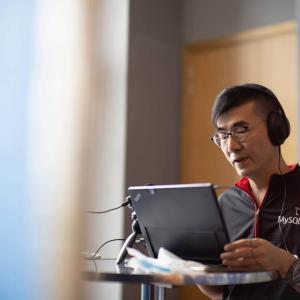 Ivan Ma has over 20+ years with IT technologies around Databases, Infrastructure and projects development. He is leading the Hong Kong MySQL User Group. His career starts as developer from IBM TSO, S/36, AS/400, COBOL, RPG and as Consultant/Principal Solution Architect in Sybase for over 10 years. He joined Oracle from the Sun Microsystems acquisition and now he is working in MySQL Team as Principal Solutions Engineer.
Is Remote Presentation
true
LibreChat IRC Channel
#hkoscon2021-room1